Click here to view original web page at sunlive.co.nz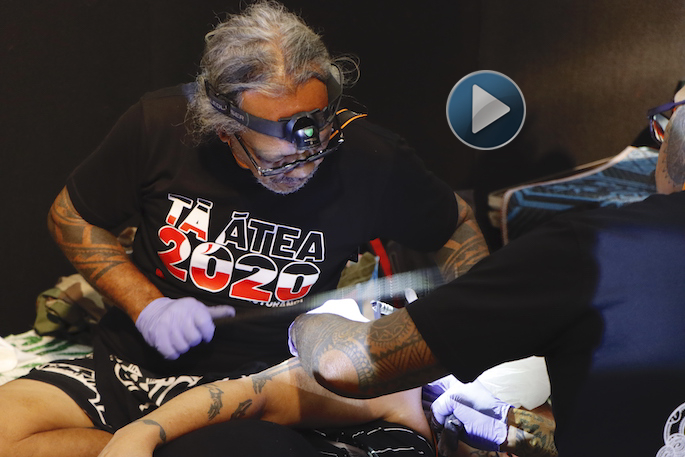 Indigenous tattoo artists from around the world have gathered to share their craft and traditions at the Tattoo and Art Extravaganza at TECT Arena.
The Ta Atea space at the exhibition is hosting over 20 indigenous artists from around the world with artists coming from as far away as Iceland and Northern Canada.
Ta Atea organiser Julie Paama-Pengelly says Ta means to tap and Atea is a sacred space.
"It's a space where indigenous people that are in various stages of reviving their hand and machine tattoo traditions, skin marking traditions, they've gathered together from all over the world to profile their traditions here today, but they spent a whole week sharing those traditions on the marae."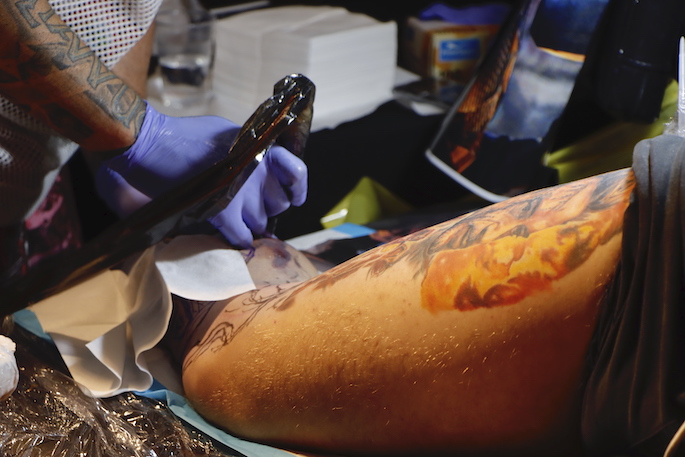 "The week before we came here, we welcomed all the indigenous nations on the marae and they stayed on the marae.
"Ta moko and skin marking is not an isolated practice, it's related to all the other arts and, and a lot of the practices. So Maori made an offering of all those practices, like carving, clay work and weaving, and they went all week and all the indigenous cultures represented on behalf of their nations, their developments and their designs."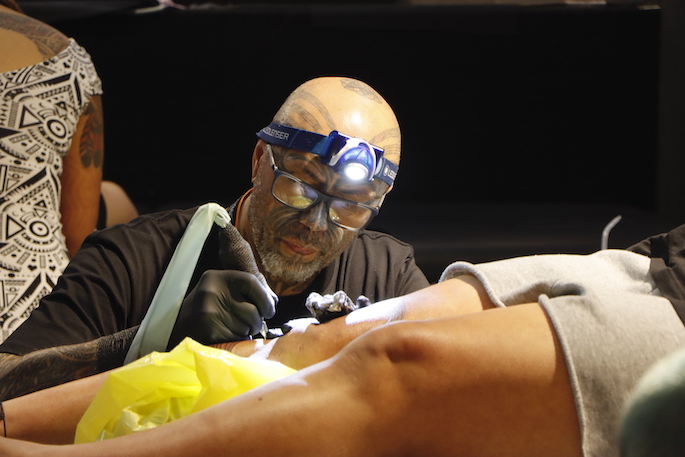 "Because a lot of them are in various states of new revival they looked at us as sort of senior to that and we look at them with awe because their cultures are so intense as well.
"We just thought it was right to invite them to engage in Maori culture first, and to share those developments and traditions."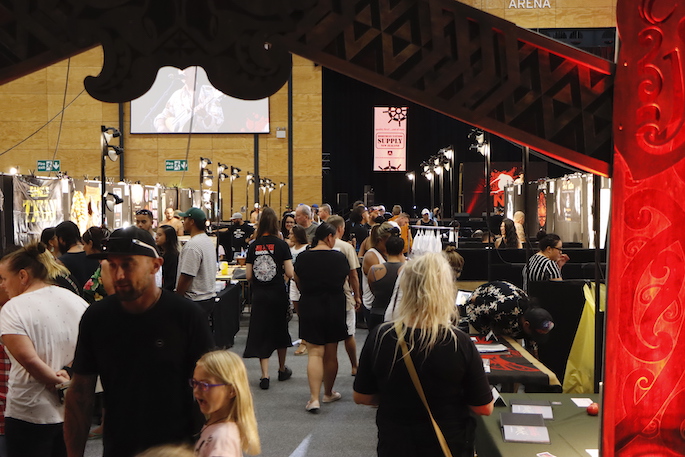 "People are really receptive and I think seeing genuine culture allows people to understand the differences with traditional cultural skin marking and maybe the world of tattoo, which has a different world again."
The indigenous artists make up just a fraction of the 230 artists at the exhibition, with many from New Zealand as well as overseas.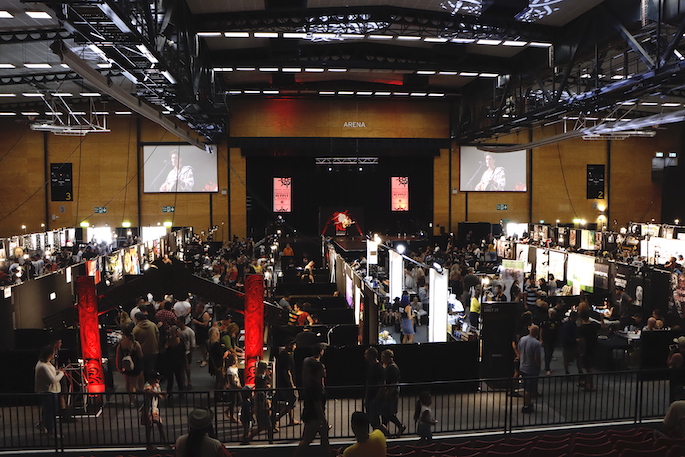 "It's really nice for people to see real and true indigenous tattoo artists. Normally they don't go to mainstream tattoo conventions."
Also happening throughout the day are live performances and tattoo competitions as well as the Creative Village.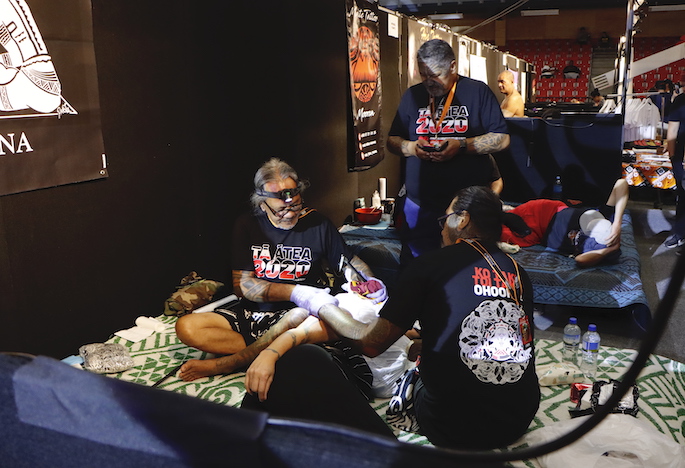 "We are really proud of our Creative Village. The Creative Village is complimentary workshops for people that like and enjoy painting, sculpting, or a stencil drawing. This is available for everyone and we are fundraising for I am hope."
A small donation is required to take part in the workshops and all money raised will go to the youth mental health charity I am Hope.
The Tattoo and Art Extravaganza continues today at TECT Arena from 10am.